Europe's current air traffic situation
Europe's air traffic situation
How has air traffic been impacted by the COVID-19 pandemic in Europe?
Find more information on our dedicated page and social media channels.
Latest developments
Timely update of the @EASA and @ECDC_EU guidelines: giving certainty to passengers, airlines and airports really important as the European air traffic recovery picks up. https://t.co/f0JOv7TMzF
02/07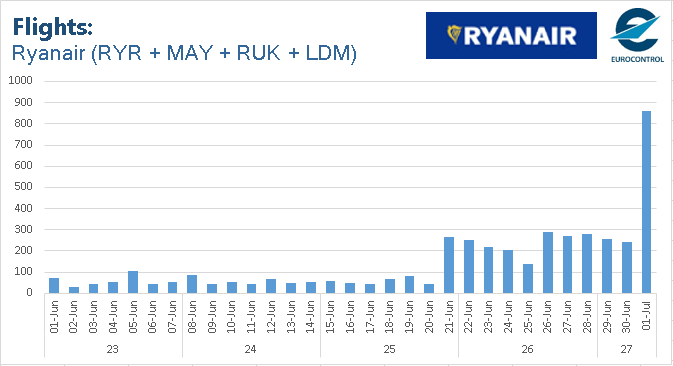 We support European Aviation
Our activities touch on operations, service provision, concept development, research, Europe-wide project implementation, performance improvements, coordination with key aviation players at various levels as well as providing support to the future evolution and strategic orientations of aviation.
Latest developments