Rule drafting, standardisation and support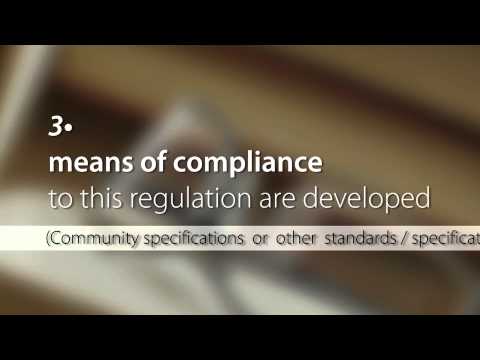 A regulatory legal framework to facilitate the Single European Sky ...
The single European sky (SES) framework Regulation establishes a harmonised regulatory framework in conjunction with the airspace, service provision and interoperability Regulations and calls for the adoption of implementing rules by the European Commission.
The European Commission may develop the implementing rules themselves, but may also issue a mandate to an organisation which is then tasked with implementing rule drafting. EUROCONTROL is one such organisation.
EUROCONTROL develops draft implementing rules through well established and recognised formal consultation mechanisms. This ascertains impartiality and ensures the involvement of all relevant stakeholders before the formal opinion of the Single Sky Committee (SSC) is sought.
In addition to the drafting of implementing rules, EUROCONTROL develops specifications as Means of Compliance (MoC) to SES regulations and also guidance material which all together help the interpretation and implementation of the regulations.